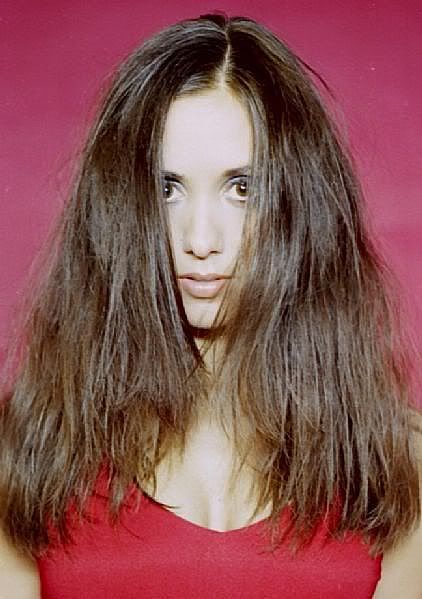 Most women believe they have little or no hair damage, yet the reality is all women have hair damage and don't realize it! Dove spokestylist and co-host of "Tim Gunn's Guide to Style," Gretta Monahan says that women don't have to change their habits to fight hair damage– there are simple solutions. In these trying economic times that have hit us all (I know I can't be the only one feeling it!), I asked Greta to share some of these solutions that are affordable to everyone. Because really? How many of us have avoided going out simply because of a bad hair day?
Bad hair days are a result of hair damage. Preventing hair damage is the best place to start for better hair days.
1. Use a shampoo to protect and repair your hair depending on your hair type.
2. Towel dry hair with an old t-shirt before blow-drying.
3. Protect hair before heat styling with a heat protecting mist.
Daily wear and tear from hair accessories such as barrettes secured too tightly or friction caused by everyday ponytail holder use can lead to dry, rough hair and even damage.
1. Improve hair texture and manageability by applying a frizz-controlling cream. It will leave hair feeling easier to manage and less frizzy.
2. Avoid using headbands, barrettes or ponytail holders that pull hair too tightly.
The key to great looking hair is keeping it radiant. However, the color-treating process can cause damage leaving it dry, brittle and dull looking.
1. Color-protecting shampoos are designed to protect against color fade, recapture softness and maintain shine. Dove Color Therapy is formulated with a unique repairing serum that helps repair hair against the visual effects of damage caused by coloring.
2. Apply a UV barrier like Dove Heat Defense Mist to the hair to prevent against sun damage that can fade and dry out hair.
The Dove products Greta mentions can be found on drugstore.com or at your local drugstore or supermarket.
Shannon began A Girl's Gotta Spa! beauty blog in 2005 to morph her love of beauty and in educating women on what truly works and what does not. In 2013 she launched a bath and body line as an extention of the beauty blog. One thing she always has on her at all times? Lip balm.